2 Day Auction Sale
Tuesday 26th & Thursday 28th March, 2019 at 10am Each Day
8 Sperry Drive, Tullamarine Vic
WHOLESALE SHOP FITTINGS, FURNITURE, MANNEQUINS SUPPLIERS WAREHOUSE PLANT & EQUIPMENT, $1.35 MILLION COST OF STOCK, METAL WORKERS EQUIPMENT, APPROX 80 BAYS DEXION 4-6 TIRES 6M PALLET RACKING, OFFICE FURNITURE & EQUIPMENT, 2000 NISSAN UD 4X2 MK180 CURTAIN SIDE DELIVERY TRUCK WITH 2 TONNE TAILGATE, 2003 FORD TRANSIT HIGH ROOF DELIVERY VAN, TOYOTA 2.5 TONNE LPG FORKLIFT
********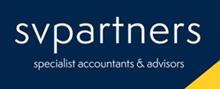 To The Order Of: Mr. Peter Gountas & Mr. Michael Carrafa of SV Partners, Administrators of Mei & Picchi Pty Ltd (Administrators Appointed)
On View Day Prior from 9am to 4pm & Morning of Sale from 8.30am
Contact Tom Lockwood 0419 310 852 for information
Note: All General Items from Day 1 must be removed from site by Wednesday 27th March
This sale will be conducted under our usual conditions which will be read at the commencement of the sale. Quantities, particulars and measurements are not guaranteed correct. As only a limited number of catalogues will be printed, please bring your copy to the sale.
TERMS OF PAYMENT
20% deposit on fall of hammer, balance to be paid within 24 hours of sale.Payment is to be made by Cash, Bank Cheque, EFT, EFTPOS, Mastercard or Visa. (Diners & Amex Cards are not accepted). A 2% Fee applies to Payments using Credit Card.
NOTE
A 15% buyer's premium and GST will be charged on the knockdown price of each lot.
IMPORTANT NOTICE
Please contact the auctioneers prior to the auction sale to ensure that no major lots have been withdrawn from sale.

SUMMARY...
DAY 1: Over 200 Lots - Motorised Carousel Type Shrink Wrapping Machine, 4 Mechpro Vehicle Positioning Jacks, Thomas 350mm Cold Steel Cutting Saw, Woodman Pedestal Drill, 6 Crown Pallet Trucks, Abbot & Ashby Double Ended Grinder, Aluminium Stock Picking Stepladders, Forklift Personnel Cage, Assorted Power & Hand Tools, Warehouse Benches, Shelving, Industrial Fans, Range Shelving Components, Brackets, Lockers, Large Quantity Cardboard Boxes, 12 Rolls Bubble Wrap, Platform Trolleys, Hand Trucks, Computer Equipment & Office Furniture including 20 Dell i5 Computers & 5 Laptops, Server, Modem, Router, Network Switches & Rackmount Computer Data Cabinet, Desks, Chairs, Filing & Storage Cabinets, Steel Stock Shelving, Period Style Oriental Foldaway Bench Seats & Gong, MOTOR VEHICLES TO BE SOLD NO EARLIER THAN 12.30PM: 2000 Nissan UD MK180 Curtain Sided Delivery Truck with 2 Tonne Tailgate, 2003 Ford Transit 125 T350 High Roof Devivery Van, Toyota 2.5 Tonne Capacity LPG Forklift, Approx 80 Bays Dexion 4-6 Tiered 6m Pallet Racking
DAY 2: 600 Lots - Enormous Range Shelving, Shelving Components, Retail Display Shelving, Benches, Stands, Furniture, Display Fittings & Support Equipment, Mirrors, Tables, Seating, Hundreds of Male, Female, Child Full Body & Torso Mannequins, Furniture Included Camerich, Lazy Time, Pianca, Concrete, Mammoth, Sofas, Dining Tables, Side & Round Tables, Camerich Allison Queen Bed 1530mm x 2030mm, 2 Lazy Time 3 Seater Fabric Upholstered 630mm x 2150mm x 110mm Sofas, Camerich Timber Framed Grey Fabric holstered 4 Seater Sofa with Cushions & Much More.
Day 1 Auction Sale: Tuesday 26th March 2019 at 10am
Day 2 Auction Sale: Thursday 28th March 2019 at 10am
Please Note: More Lot Photos, Sample Photos & Lots Descriptions for the Stock to be updated soon